🍄To all the mushroom fanatics and disco queens out there struggling to find the perfect decor piece... look not further!
✨These mushier are formed out of styrofoam, and finished with mirrored glass tiles, individually adhered to perfectly mimic a 'wild' disco mushroom ball!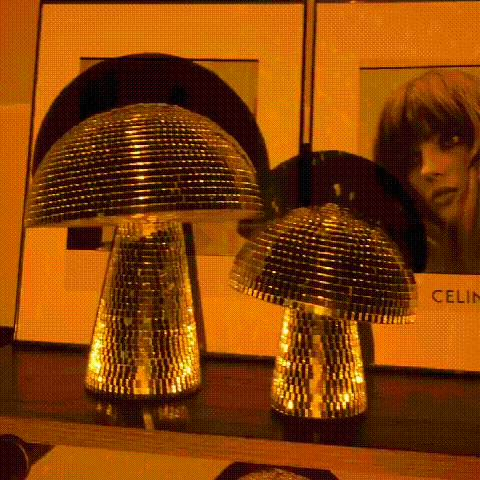 Each mushroom Disco Ball is handmade, some minor imperfections and unique flaws may be present due to the handmade nature of the craft, but that's what adds to their charm and quirkiness!
Large
Small
Sold separately with a large option, a small option, or as a set and save $20. These mushrooms make for the perfect, groovy accessory to any boring (un-groovy) room.