Christmas is coming! Add a little humor to your winter wardrobe with this Chicken Legs Socks! Not just thin, skinny and boney legs, but actual Chicken Legs.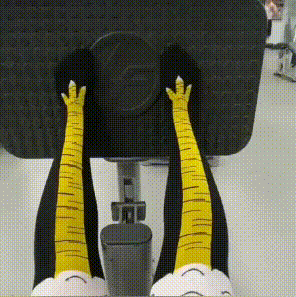 Cute chicken leg pattern is an attention grabber on all occasions, great for cosplay, party or everyday wear.
Features:
The chicken leg socks are all black with long skinny chicken legs right in the middle that go down to your feet, so if someone were to look at you in front of a darker background, they'll see you with actual chicken legs instead of human legs.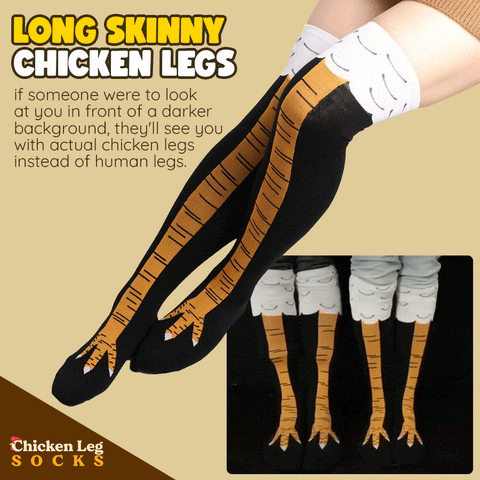 Not just funny to look at, but it's soft and comfortable to wear. Crafted from a combed cotton fabric, soft and stretchy.Perfect for winter weather, good heat retaining properties, warmly protecting your legs from the cold weather.
The funniest and the cutest gift for your friends, families, classmates and so on! A chicken legs party with all your loved ones for the funniest night of your life!
SPECIFICATIONS
Size: FREE SIZE
Style: Over the Knee & Below the knee
PACKAGE INCLUDES
1x Pair of Chicken Legs Socks