How Does This Pressure Wash High Areas? 💦🏠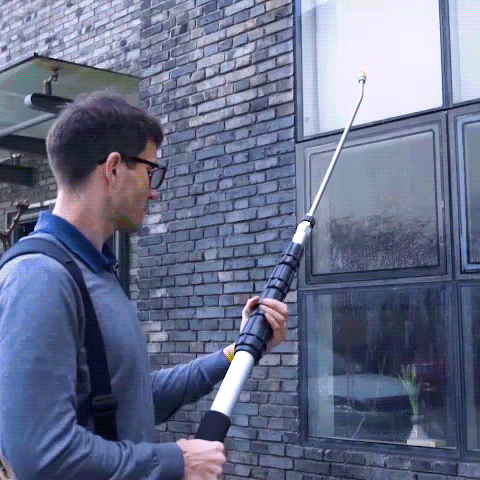 "I wish I had it last year before 

I fell off a ladder

, makes it

 

so much easier to clean my gutters.

 

A bit heavy, but that adds to a

 

good workout.

"
- Glen Bateman
✅ High Quality: This Telescopic Spray Wand can extend up to 18 ft. You can even adjust it by using just the amount of sections you need to give you great accuracy! This wand can take 4000 psi no problem! Giving you a combination of power and precision.
✅ Wide Compatibility: It's compatible with most electric and gas-powered pressure washers. It also comes with 5 different spray nozzles to give you more options for range. You can easily connect it to most pressure washer hoses since it uses the standard ⅜ Quick Connector. Just plug, twist, and spray away!
✅ User Friendly: With its Ergonomic Harness Belt and High-Quality Aluminum Construction, you can do professional-grade gutter cleaning on your own! It even includes a Harness Belt that provides better control and comfort during use. Lessening strain and weight.
⚙️ A Pressure Washer is required to use this. The pressure washer is NOT included in the package.
Easy To Use! User Manual 📕👉 Click Here!
NOTE: The Telescopic Spray Wand is not compatible with Sunjoe series pressure washers. If you have a Sunjoe Pressure Washer, you can check this Sunjoe Compatible Telescopic Wand instead.
Customers Approve!

 👍👍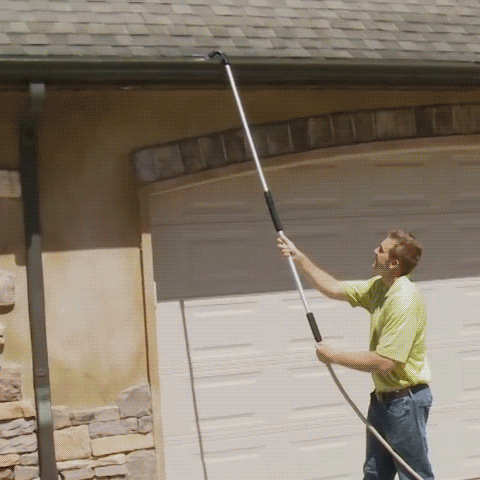 📦 Package Inclusions:
⭐ 1 x 4000 PSI Telescopic Spray Wand

⭐ 1 x Two Shoulder Harness Belt

⭐ 1 x Extension Wand

⭐ 1 x Gutter Cleaner

⭐ 5 x Wand Nozzles