Style your hair in the

comfort

of your home!
The hairdryer brush contains 5 replaceable brush head attachments, which can easily dry, straighten, curl, and volumize.
The hairdryer brush with ceramic coating technology can provide a constant temperature, and evenly heat each hair through the evenly distributed heat dissipation holes, thereby reducing damage.
This unique and innovative device can do it all: shape and dry at the same time, saving you a lot of time.
Plus, creating curls, waves or straight hair is a breeze. The click-and-play system is easy for everyone to use and you can use it to create endless different hairstyles!
Automatic Constant Temperature
Reduce Any Hair Damage
The hair dryer volumizer takes up 1000W and offers 3 temperature controls to give you more choices when styling hair.
Heat Settings ensure long-lasting, professional results. More importantly, this hair dryer can measure and adjust the temperature more accurately, and automatically keep the set temperature stable.
This constant temperature didn't hurt the hair when drying the hair.

BENEFITS:
✓ Perfect temperature - With its unique patented technology, the 5-in-1 Professional Styler does not damage your hair and always gives you the right temperature.
✓ The 5-in-1 Solution - With all accessories included, your hair routine will instantly become much easier and faster. You have now combined everything in one device.
✓ Hair dryer volumizer - Powerful volumizer provides the best experience for perfect drying, styling, and curling. The flow of hot air is directed evenly by this powerful motor and thus guarantees an optimal hair care experience.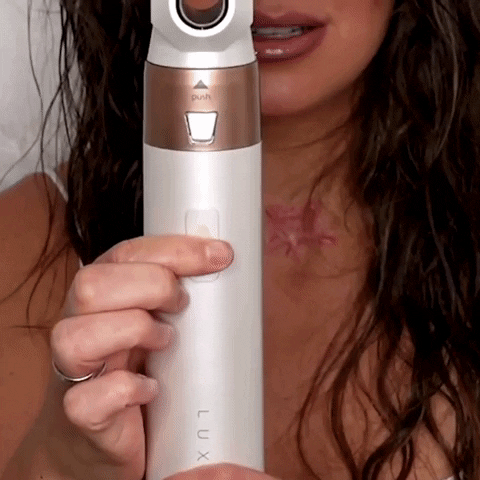 The 5-in-1 Professional Styler is extremely versatile and therefore a must for your hair. Combine 5 possible applications in one device:
✅ Smooth
✅ Curls
✅ Waves
✅ Dry
✅ Brush
What does the package include?
1️⃣ 5in1 - Styling Hair Dryer™
2️⃣ 30mm curling accessory * 2
3️⃣ Soft brush attachment and hard brush attachment
4️⃣Hairdryer
5️⃣ Round volume brush
Notes:
Host size: 23*40CM
Voltage: 110V (US) 、 220-240V (EU/AU/UK)
Rated frequency: 50-60 Hz