Ending The Troublesome Work of Repeatedly Changing Drill Bits!
Improve Your Commercial and Domestic Works Efficiency!
Our Punching Drill Saw is a Perfect All-Rounder!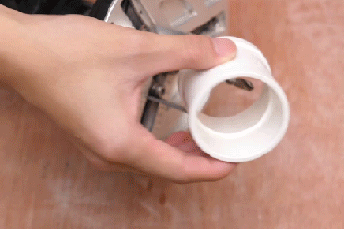 EIGHT ADVANTAGES
Fine and clean cuts
Reliable Dust Extraction
One product for various diameters
The all-rounder for commercial and domestic works
Three integrated scales for all standard dimensions
Infinitely adjustable in just three steps
10mm available for all standard cordless drills
Suitable for a wide range of drywall materials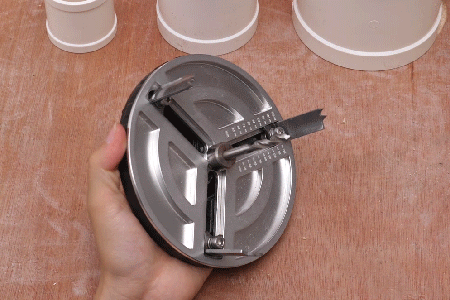 MAIN FEATURES
Various Adjustable Diameters.This woodworking hole driller with adjustable multi diameters from 45mm to 130mm, makes it possible to cut holes of different diameters with just one tool, saving money and space.
Fine & Clean Cuts.The three triple tooth blades saw through plasterboard and softwood boards with ease, and ensure fine and clean cuts with their special, straight-set too thing. Triple blade design, straight round effect, smooth cut, and burr-free.
Easy To Use.No complex instructions for use. The infinitely adjustable in just three steps:
Loosen;
Adjust Simultaneously;
Fasten.
Multiple Use.Widely used in woodworking opening, spotlight opening, plastic plate opening, DIY speaker opening, etc, but not for glass and metal.
Compatible Tools.The hole saw is 10mm acceptable for all standard power drills and cordless screwdrivers.
Specifications
Compatible Tools: Power Drill, Cordless Screwdriver
Cutting Depth: 30mm
Shaft Diameter: 8.5mm
Shaft Length: 25mm
Package Includes
1x Adjustable Punching Saw E901-45-130