How Does This Fix Dents?
🚗👌
✅ All-in-One: This kit has everything you need! The kit provides Multiple Dent-Pulling methods making it the most complete and versatile dent pulling kit ever! Included is a precision T-Bar Handle for pulling large dented areas without spending on car repairs!
✅ Easy To Use: These car dent repair tools are suitable for both professional and DIY usage! Quick car repair that you can do on your own for flawless results!
✅ High Quality: The Heavy-Duty 100-Watt Glue Gun provides quick heating action for more timely repairs. Unlike many other glue guns, this has an on/off switch that will prevent unnecessary glue stick usage and power consumption between pull trials. Also includes the highest quality high viscosity glue sticks for a strong and reliable bond to the car's surface.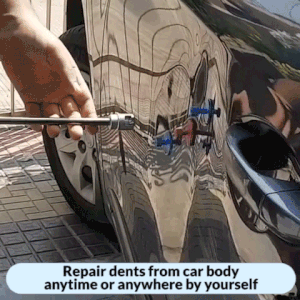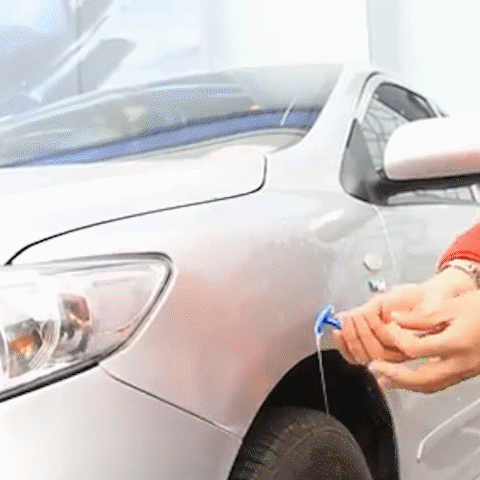 📝 Frequently Asked Questions:
Q: Will this damage my car?
A: This dent remover tool is made with high-quality stainless steel, rubber, and durable plastic, and doesn't damage the auto surface, very sturdy for long time use.
Q: Can it be used on other metal surfaces?
A: The dent remover tool is not only for car dent removal but also efficient and safe to pop out dents on the metal surface, such as cars, motorcycles, refrigerators, washing machines, etc.