🎉49% off for a limited time until November 30nd. If you like it, hurry up and buy it🎉
🎄 Last year we sold out in just 3 days! | We're bringing them back at 50% off for the next 6 hours!
It is very excited to bring you the whimsical "Eric" "Eloise" and "Louie" Wall Mount collection.
This exclusive collection is hand-molded.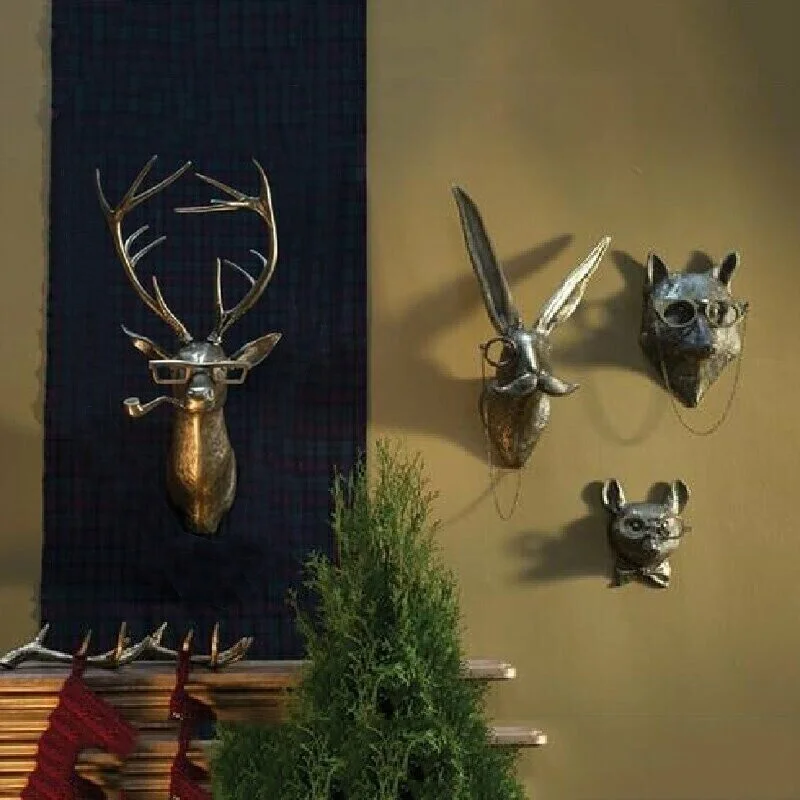 These lightweight wall mounts are the perfect edition for everyday decor or as a seasonal holiday touch. We know you'll love "Frankie" as much as we do!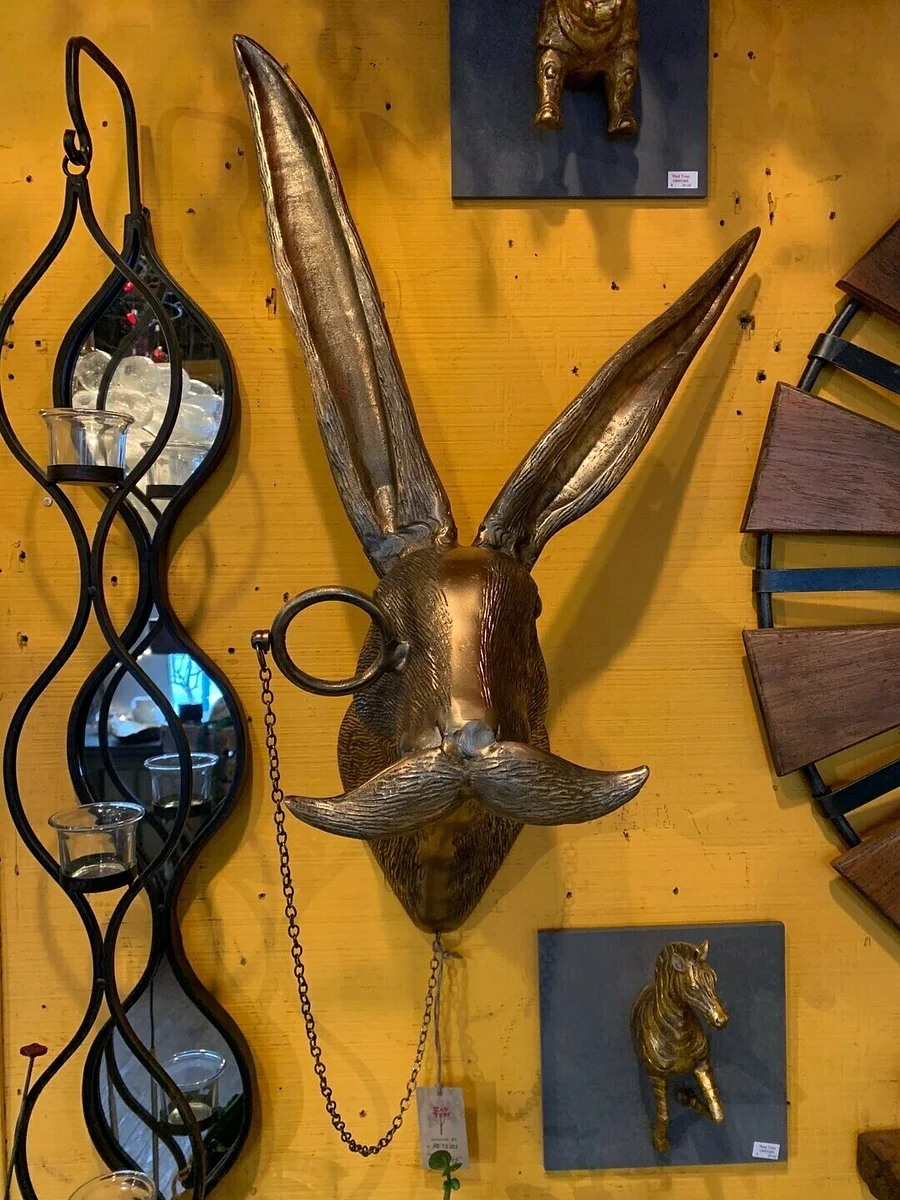 We also offer an eclectic and lively array of wildlife collectibles, nature-inspired artwork and seasonal decor.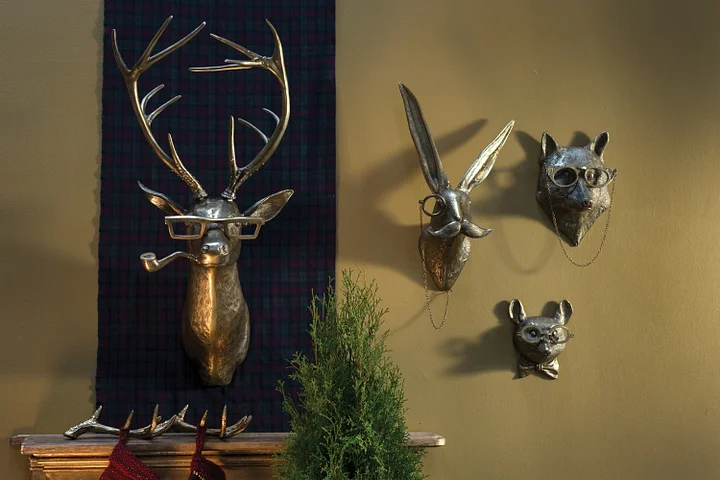 It is a symbol of friendship, happy family and good luck.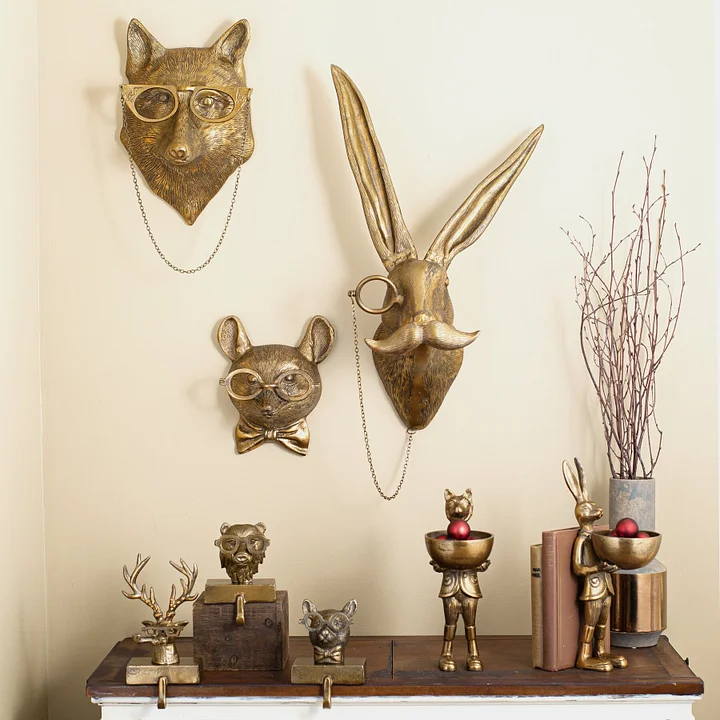 Home Decorations: Can be used as exquisite garden accessories, miniature plant decorations and fun and happy home decorations, which will make you smile all the time.
Excellent workmanship: Not only the workmanship is good, the decoration is more realistic, and the resin collection texture is also perfect. This statue is completely resistant to various ultraviolet rays and will not fade.
Garden Decoration: This statue is hand painted and polished, and the surface is smooth, which perfectly decorates your garden, PATHWAYS, lawn, yard, flower pots, etc.
Exquisite Style: Excellent craftsmanship, charming details and classic silhouettes define these enduring collections and evoke the exquisite style of yesteryear.
Frankie Stag: The decor of this animal model is very lively and delicate, and everyone will be surprised by it. This model is very rare, and the good news is that you can get it now!
Size:(inch)
Deer: 13 * 8 * 37
Mouse: 8.5 * 5.5 * 10.5
Bear: 13.5 * 7 * 16.5
Fox: 13.5 * 15.5 * 15.5
Rabbit: 14.5 * 11 * 25
Function: home decoration.
Products include:
1 piece decoration.
❤️I wish you a happy spend every day❤️