If you want to add a little style to your decor, this watering can fountain will be great! Family and friends will be fascinated by the constant flow of water into this never-filled fountain. Its quick to set up and easy to maintain.



The magic mug is approximately 10 inches tall and 6.5 inches wide
Each base is equipped with multi-colored lights that shine and filter through the liquid in the mug
A large night light
Floating faucet LED looks magical
The eye-catching fountain makes it the light bar be cool
Color changing lights shine through the water while being thrown from the tap

The magic mug looks as good as this picture by following a few simple steps:
Yes, that's really water! Once you get your kits:
The lower part of the cup is equipped with colored LED lights that light up and filter the liquid into the cup.
We will not reveal exactly what the secret of the levitating faucet is, you have to find out for yourself :) 
It can also be used as a creative aquarium .
A great way to relax and have a fun spectacle.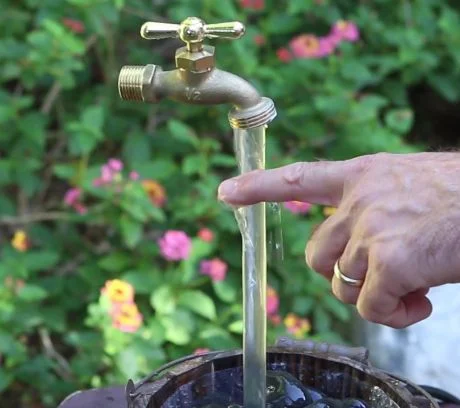 Looking for a unique centerpiece idea? Try a pot with stones to match your events theme. Perhaps you have a family heirloom vase that could use some new life, or maybe a teapot that you just can't part with. Any leak-proof pot can become a conversation starter.

Each kit contains a faucet, a submersible pump, a 12" long tube and instructions. YOU WILL RECEIVE 5 KITS.