Looking for a romantic night in?
The ambiance from the moon lamp provides just that with a stylish design and stand to match any décor.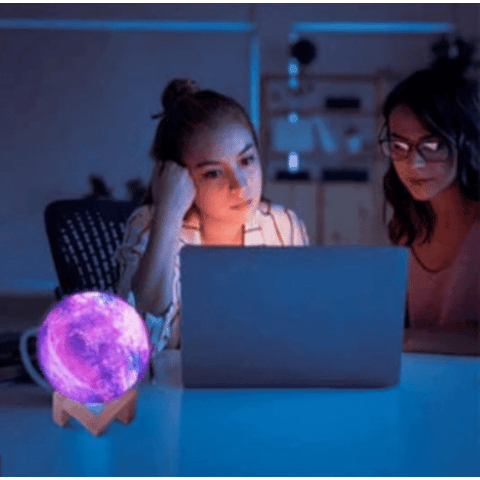 The Moon Lamp even doubles as a night light.
Perfect to help the young ones to get a peaceful nights sleep
Experience the beauty of the night sky in your home with the Galaxy Moon Light. Our high-quality lamp casts a beautiful, soft light with 16 colours to choose from. Each colour perfectly mimics the colours of a real moonlit night. You can select just one colour or let it cycle through all of them as a way to really set the mood. The cool remote control allows you to turn on and off this impressive light quickly and easily. This wonderful light is perfect for kids' rooms or adults who need some extra lighting that sets a calming atmosphere. Plus, it makes a great gift for any occasion! With the Moon Lamp, you can create an enchanting universe right in your own home - order yours today!