Reunite Jack and Sally in your space with this extraordinary lamp.
Illuminate your home with the enchantment of Tim Burton's classic, "The Nightmare Before Christmas," through our Jack Skellington and Sally lamp. Just in time for the hauntingly delightful ambiance of Halloween, this lamp casts a mesmerizing glow that captivates all who behold it.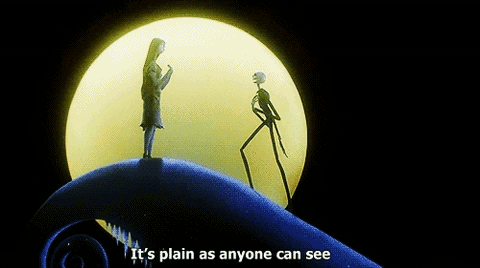 The Nightmare Before Christmas is Tim Burton's whimsical masterpiece, a darkly enchanting tale that weaves together the haunting world of Halloween and the joyous spirit of Christmas in a captivating stop-motion wonderland.
Take a closer look, and you'll discover that the lampshade design transports you back to a scene between Jack and Sally, a moment frozen in time that's nothing short of magical. This lamp faithfully recreates one of the most iconic and heartwarming moments from the film.
With this unique lamp adorning your space, you'll find yourself drawn to revisit the movie again and again, relishing in the timeless tale of Jack, Sally, and their extraordinary love story. Illuminate your home with a touch of Burtonesque charm and let the magic of Halloween and Christmas coexist in your living space with this exquisite lamp.