GRAB THE LAST PAIR OF GLOVES YOU'LL EVER NEED
Designed for any situation, whether you're riding, operating heavy equipment, hunting, or in a tactical situation the Premium Mil-Tec Gloves™ are all you need.
Featuring a padded palm and leather for protection, a built-in hard knuckle protector, and wear-resistant perforated microfiber elastic for comfort and optimal fit.  
WEAR-RESISTANT - Made of high-quality microfiber, sewed with double thread, these gloves have high durability, resistant to abrasion and tearing.
EXTRA BREATHABLE - Achieved by odor-free breathable materials & functional vent design, comfortable to use in hot weather as well as in mild winter season.
TPR KNUCKLE PROTECTION - Hard thermoplastic shields the knuckles on the back of the hands for enhanced impact protection.
TOUCHSCREEN FRIENDLY - Touch-screen capability has been integrated into the thumb and mid fingers, allowing you to use your smartphone or tablet without having to take your gloves off.
EXCELLENT GRIP - The reinforced PU layer of the palm improves anti-slip performance for hunting, shooting, archery, or tactical training. 
" I have to say that these Gloves are Fantastic. I am working in a tough environment, and I need durable, strong, and protective gloves. Finally, something that lasts"
 Carlos P - Colorado, USA 
FEEL COMFORTABLE WHATEVER YOU DO, WITH YOUR HANDS SAFELY!

WIDE RANGE OF USAGE SCENARIOS
Rugged build with reinforced palm, knuckle padding, and double stitching, intended for heavy use as tactical gloves, work gloves, camping, hunting, shooting, and other outdoor gloves.
PROVIDE TOUGHNESS AND FUNCTIONALITY IN THE OUTDOORS

NO MORE SCARS AND PAINFUL WOUNDS ON YOUR HANDS
They'll protect your hands from calluses and blisters, without restricting your ability and maneuverability in both sport and tactical activities.
KEEP SWEAT AT A MINIMUM!
REDUCE SWEATING AND IMPROVE AIRFLOW
The VentHoles™ design and moisture-wicking microfiber material help reduce hand sweat, allowing your hands to feel drier and increasing grip performance, along with confidence while performing any task.
YOU'LL BE SHIELDED AGAINST IMPACTS!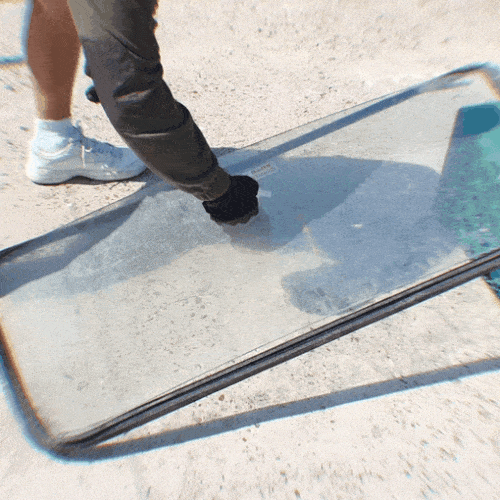 REDUCES IMPACT AGAINST YOUR HANDS
Ergonomic hard knuckles on the outside and cushions on the inside to absorb the impact, give your hands stronger protection.
ALWAYS STAY CONNECTED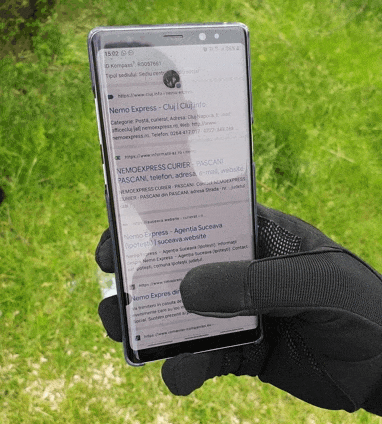 NEVER HAVE TO REMOVE THE GLOVES 
With safety top of mind, the Premium Mil-Tec Gloves™ did not shy away from function. The thumb and middle finger on the Premium Mil-Tec Gloves™ are made of touch screen-sensitive materials, allowing for the ability to use touch screen devices without removing your gloves. 
FEATURES
Molded Thermoplastic Rubber (TPR) impact protection meets EN 13594 impact standard.
Thermoplastic Rubber (TPR) closure creates a secure fit to your wrist.
EVA accordion padding reduces impact to the thumb and fingers.
Internal fingertip reinforcement supports extreme abrasion resistance.
Durable synthetic leather palm infused with touchscreen technology.
Nylon carrier loops for storage.
Machine washable.
SPECS.
Material: Microfiber
Use: Hunting, Shooting, Military Training, Army, Outdoor, Combat
Gender: Unisex
Color: Black, Khaki, Army Green
Material: Nylon
Character: Shock absorption and anti-skid, Sports protection 
SIZE CHART
SIZE
PERIMETER
MID FINGER
WIDTH
M

19-20 cm

7.4"-7.8"

8-8.5 cm

3.1"-3.3"

7.5-8 cm

2.9"-3.1"

L

20-21.5 cm

7.8"-8.4"

8.5-9 cm

3.3"-3.5"

8-8.5 cm

3.1"-3.3"

XL

21.5-23 cm

8.4"-9"

9-9.5 cm

3.5"-3.7"

8.5-9 cm

3.3"-3.5"
FAQ
Q: How are these for loading ammo into mags?
A: The gloves fit perfectly and they're snug enough to allow you to load magazines without removing them. 
Q: How do I know my size?
A: First you have to measure the length of the middle finger, then the width of the hand, and finally the perimeter of the hand. For better results please check our SIZE CHART in the description.
Q: Are these gloves good for pistol and rifle shooting?
A: Gloves fit well on the hands, and provides the dexterity needed for a shooting session with any type of weapon. The non-slip pad on the palm helps keep the gun in the right direction with high accuracy.
Q: Can you use your phone with these gloves?
A: Advanced touch-screen technology allows you to control your smart devices such as smartphones, tablets with conductive synthetic suede on the middle finger and thumb