❤️❤️"Adjust your waist " band SEAMLESS, COMFORTABLE , ADJUSTABLE SNATCH, NO STOMACH BULGING, CAN BE WORN EVERYDAY !!! 
🥰
Let you no longer worry about the fat on the waist,After putting it on, it is not only comfortable, but also can lose fat🔥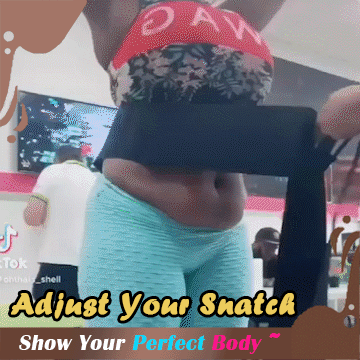 Invisible 🧐: Perfect for everyday outfit, invisible under clothes.

Instant 🏃🏿‍♀️: Cinches your waist 5-7 inches away in a blink.

Comfortable 💆‍♀️ : Made with a Premium quality material which is more durable, breathable for a whole-day wearing.

Decent 💃🏾: Made with waterproof material, no wet spots showing on your tummy area, seamless under dress,100% invisible!
Flatten the abdomen

Reduce waistline

Postpartum recovery

Support the back

Improve posture
The abdomen belt is made of high-quality Chinlon/Nylon, environmentally friendly and resilience is  excellent.
The product has passed 10,000 elastic tests, and the elasticity is stable and not easy to deform, strong, and durable.
[👇How To Use]:
😊Unwrap the bandage,wrap it around your waist a few times, adjust it to the desired degree, and finally paste Velcro to hold it in place.
Material: Chinlon/Nylon
Size: One size fits All 
Comfortable Adjustable, Breathable Stretchy
Easy to Carry
You get the support you need for all day and all night comfort. Commonly used by people suffering from back pain, lower back and lumbar pain, sciatica, Tendonitis, stiff or sore muscles, tendons & joints, and more!


The Belt are designed to help you get the support you need for all day and all night comfort.


Gives you support while still allowing you to retain your range of motion. This is extremely important because by retaining your range of motion, your muscles can continue to work and strengthen.


Helps support lower back muscles so you can move more confidently and comfortably.



The abdomen belt is made of high-quality, lightweight and durable materials, economical and durable.