THE SOLE IS SOFT AND WALKING IS AS COMFORTABLE AND COMFORTABLE AS BAREFOOT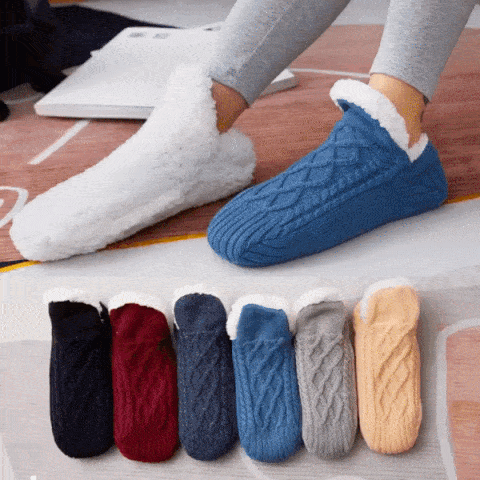 SUITABLE FOR SLEEPING
Thick socks are fashionable and warm and can be worn as shoes at home to keep feet warm over the long term.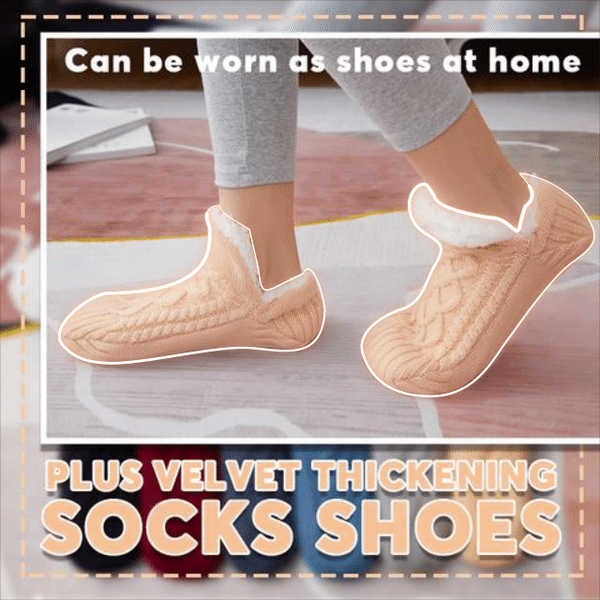 SOFT AND COMFORTABLE
Unique design, quite thick, very soft, bringing you a very comfortable experience, and you can feel warm all night. Our socks are made of 60% polyester velvet and are equipped with a super soft and comfortable lining, which makes the socks light, soft, warm and trendy.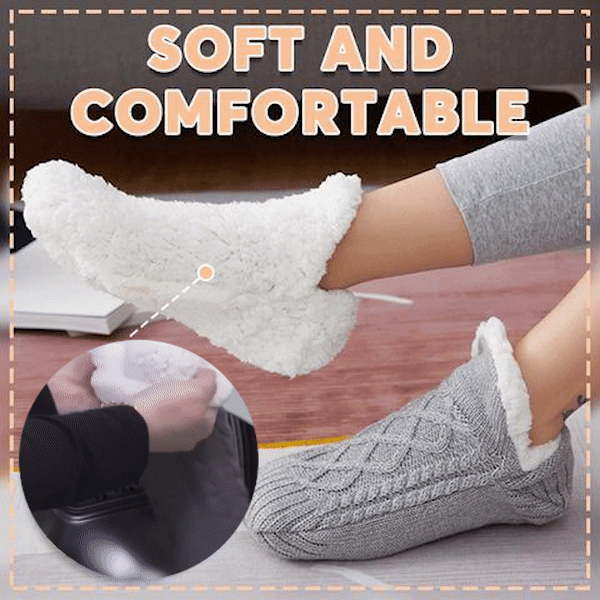 KEEPS YOU WARM IN WINTER
Thick fluff is good at keeping you warm. If your feet are usually very cold in winter, this is a good choice and you won't feel cold stepping on an icy tile.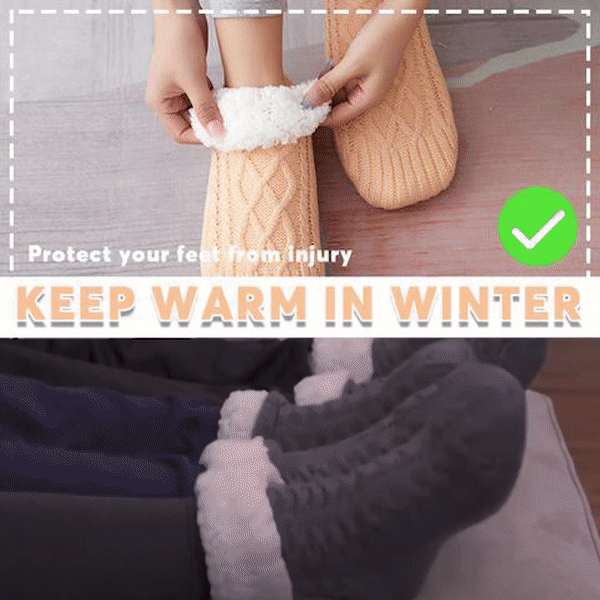 ANTI-SLIP DESIGN
There are several anti-slip rubber dots on the underside of the socks that can increase the friction of the socks and reduce the risk of a fall. Moderate anti-slip won't make the friction too strong, making walking easier.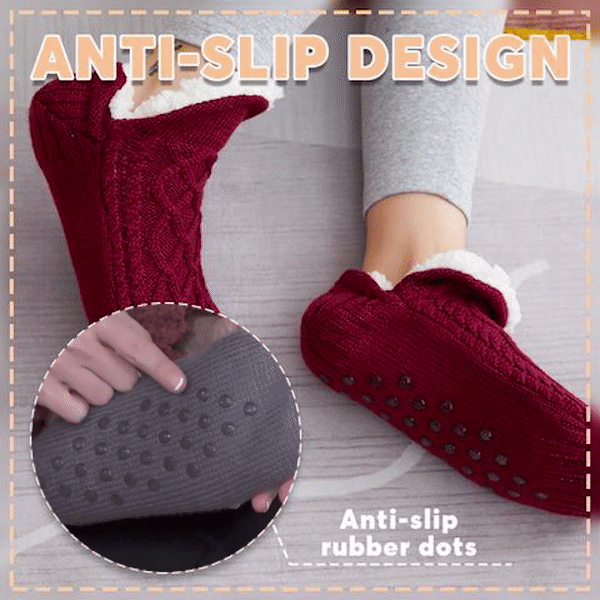 EASY TO PUT ON AND TAKE OFF
Moderate length, above the ankle, does not put pressure on the feet, easy to put on and take off. They're elastic, but won't loosen or fall off.
SELECTED GIFTS
For your wife, girlfriend, daughter, husband, father or boyfriend. It will be a gift full of love and warmth. Give your loved ones warm socks as a present before winter sets in.
SIZE
35-39(9.65in)

40-42(10.24in)

43-45(10.63in)