Don't miss out the fun with this Magic Bubble Ball!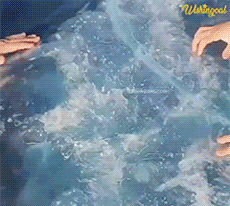 This inflatable toy is a sure boredom reliever and will make your day with loads of joy and entertainment! Looks like a bubble but plays like a slime ball! It bounces, dribbles, floats and it has so much more to offer without tearing or popping - Restart your battles once and again! Amazing giant bubble ball that is suitable for a wide range of ages, especially for youngsters! Watch them play, jump or sit on it for an hour or more with unlimited fun. You can even join in and use it for indoor or outdoor games!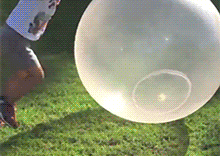 See how the magic works and watch it stretch spectacularly with its durable Xpandium material. Just inflate it in a minute or fill it with water to make it squishy and super bouncy! ! Suitable for parties, events, trampoline fun and family bonding! The perfect bubble ball that you can have a blast with!
Keep the fun rolling with this indestructible bubble ball! Buy Yours Now!
FEATURES:
Slime-like Bubble Ball
Looks like a bubble but plays like a slime ball! It bounces, wobbles, floats, spins, smashes and can do so much more than any other ball ever! Play our bubble ball & make playtime more enjoyable and interesting!
Non-Stop Fun
Play the day away without any fear of breaking it. You can squeeze, kick, throw, dribble, jump, or sit on it! Double the fun by putting some water inside and make it more enjoyable than your usual play. Perfect for kids, adults and even pranksters or daredevils!
Super Stretch
Looks like a bubble, moves like a bubble, but it sure doesn't pop like one! Made of high-quality, durable material designed with ultra-stretch Xpandium. Giving you 4 times stronger and more tear-resistant than any other bubble ball. Enjoy hours of unlimited fun with our bubble ball worry-free!
Easy to Use
Comes with a blowpipe that allows you to inflate or fill it with water in a minute. It has a self-sealing feature so you don't have to worry about tying and it will remain inflated for as long as you need. Once you're done with the bubble ball you can easily deflate it and put it away for next use.
Portable
Have fun anywhere you want. Completely portable and foldable for easy storage. Carry it with ease anywhere and use the blowpipe for inflation once you find your perfect spot for playing.
Everyone Likes It!
Share it with your kids, friends or families and play with it inside or outside without worrying about mess! Add a flavor of fun with this bubble ball to birthday parties, events, trampoline fun, and family bonding!
Safe and Eco-Friendly
Not only provides fun, but it also ensures your 100% safety! Made with earth-friendly, non-toxic materials suitable for kids and adults! Wash it with water if it gets dirty so you can have carefree, fun-filled activities with your friends or family using our bubble ball!
HOW TO USE:
Inflate the bubble ball using the blowpipe or fill it with water. Make sure not to blow it up for more than three ft. tall.
Once done, you can now use Magic Bubble Ball and play with it to your heart's content! Use it for individual play or with your friends!
Wash it if needed and easily deflate it once you're done using it.
SPECIFICATIONS:
Material: Xpandium
Color: Blue / Pink / Green / Orange / Yellow / Purple
Maximum Size of Bubble Ball:

Mini: 35cm
Small: 45cm
Medium: 60cm
Large: 80cm
Giant: 130cm!!!!
PACKAGE INCLUDES:
1 x Squishy Bubble Ball
1 x Blowpipe