This double-sided Velcro can be used as much as you want! 
It can also help you easily clean your hair!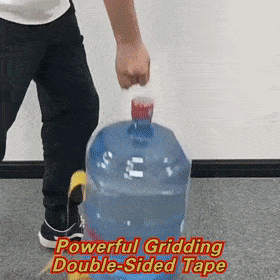 This may be the best tape you have ever used because of its excellent stickiness and durability!
Never make a hole in your wall!!
"High Adhesive Strength Mesh Double-sided Duct Tape" does not require drilling and is suitable for all kinds of smooth walls.
Good heat resistance, strong grip, and invisible fit.