Each tree can be powered by batteries or by a USB cord, making it the perfect bedside ornament to balance out your room. Are you ready to wake up to serenity?
❤️️ Beautifully Crafted
❤️️ Creates a magical yet cozy atmosphere.
❤️️ Bonsai style design that attracts positive energy.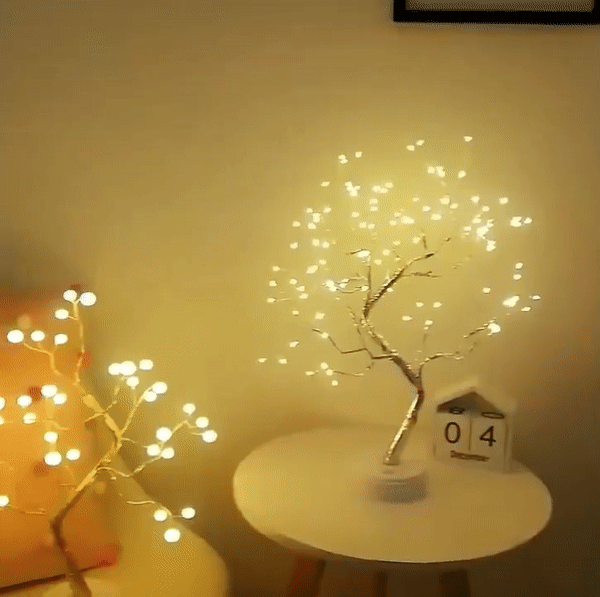 Specifications
Height 1.5ft / 18 inches / 46cm 
Base Diameter: Approx. 4.7 inches / 12cm
Power Supply: USB DC 5V / Battery 3xAA 1.5V
Material: ABS + Wrapping tape + Copper wire
Luminous Flux:1000 (LM)
🏷️Dear Customers, please note:
For safe delivery, the tree arrives folded. The branches are flexible so you can shape the tree as you desire, simply attach the tree to the base and start working on your design.
Spirit Tree (108 bulbs)- Silver metallic finish.
Sunshine Pearls (36 bulbs)- Golden metallic finish.
Package Includes: 
1x Sparkly Tree 
1x USB Cable Line 
1x Switch Base