Keep your kitchen sink always clean & tidy!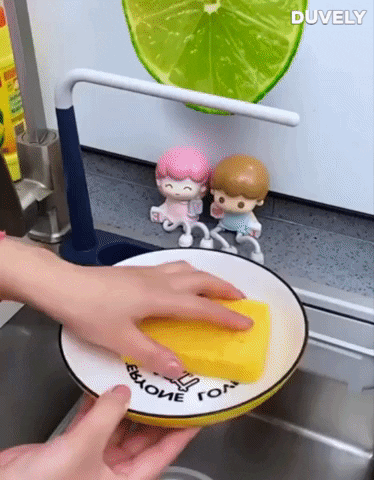 Adjustable to fit any size of sinks,large capacity storage.
Features
VENTILATED DRAIN: Create a healthy environment by keeping your cleaning devices dry. The drain holes are evenly distributed, allowing the water to safely exit the bottom giving your sponges and rags time to properly dry.
SCALABLE DESIGN

:

Can meet different needs, suitable for various sizes of sinks, freely adjust the length, can be large-capacity storage.
TOWEL BAR

:

Doubles as a towel bar! The sleek design gives you a neat and tidy space to hang and dry towels, keeping your damp cloth dry, ventilated, clean, and hygienic.
THICKENING DRAIN BOX

:

Easy to store scrubbing utensils, such as dishwashing liquid, hand sanitizer, brush bowl ball, etc.
EASY INSTALLATION

:

Designed to be as simple as possible, easy to remove and wash. The buckle installation is more stable and will not shake.
Specifications:
Material: ABS
Size: 36CM × 9CM × 5CM
Weight: 260g
Color: Blue, green, red, yellow
Package included:
1 x Updated Telescopic Sink Storage Rack